As a trusted Magento 2 Development Company, Magedia can fortify your digital presence by leveraging the Magento 2 platform.
Working with us, you will acquire a client-oriented partner, able to put together all your business demands and ideas starting from online market entry to full digital transformation of your retail business, and turn them into optimized technical solutions.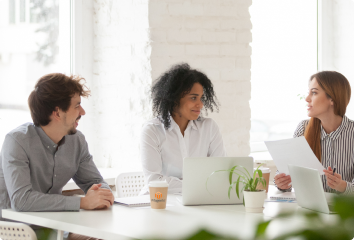 It's crucial to find a reliable partner, able to connect your company goals and technological demands with the possibilities Magento offers.
We at Magedia become reliable consultants for your business, ensuring your spending on Magento development is reasonable, offering various types of services – from introducing new possibilities for sales increase to reducing spending on extra features.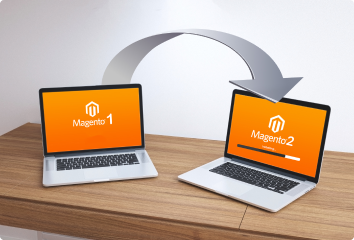 The services we provide will help your company to move from your existing ecommerce or prior Magento platform to the most recent version of Magento.
This is a great possibility to reconsider your current ecommerce solution and improve it in order to reach the high conversion rate and reduced costs of platform maintenance.
Rapidly growing mobile commerce forces ecommerce industry to track and define the mobile users needs and challenges to improve their shopping experience. Being rapid, safe, responsive, and cross-browser compatible, PWA solutions are able to run offline and act like a native app on mobile.
Thus, Progressive Web Applications grab the greatest from mobile and web shopping experiences under the same roof. We at Magedia provide our clients – ecommerce businesses globally, with the quality services of Magento PWA development.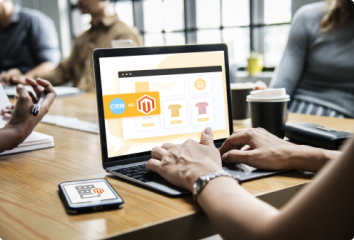 Magedia provides various services for Magento integration, allowing out clients to efficiently automate the back-office processes, together with customer experience increase.
Moreover,we help you to create new sales opportunities by uniting your sales channels altogether and building a holistic ecommerce ecosystem, which improves all the steps of user journey.

Appealing design and handy user experience of Magento website are the keys to build smooth customers journeys and show individuality of your company. Magedia strives to design your Magento store in such way, so it can provide an attractive and smooth digital experiences to the customers, thus helping to gain trust of your clients and increase your company's revenue.
We precisely define the deadlines and scope of work needed for solution design or redesign, together with revealing all weaknesses in usability at the early stages of development process, therefore reducing possible correction costs to a minimum.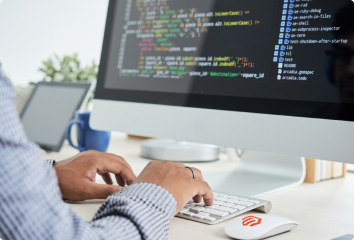 Custom Magento Solutions
Offering the high quality Magento solutions over many years, we know the main aim of online retailers - to deliver excellent customer experience.
As it cannot be reached only by working with default Magento functionality or commercial extensions, we recommend to appeal to custom Magento development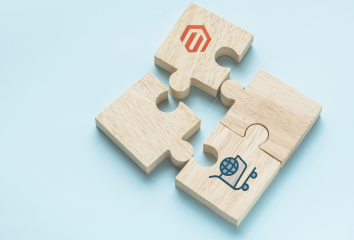 Magento Implementation
Magento, by default, offers reliable and extensive functionality that allows companies to build a strong ecommerce experience.
For our part, we guarantee high ROI together with substantially increasing customer involvement when implementing Magento solutions. Moreover, we broaden the implementation services to the development of extensive ecommerce ecosystems that control end-to-end customer experience.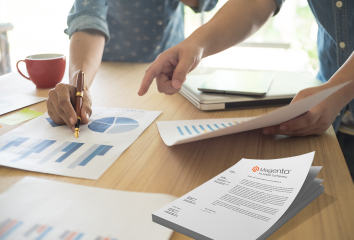 Magento Support And Maintenance
We understand how difficult it can be for e-commerce businesses to efficiently organize back-office processes or achieve the smooth website performance.
That is why we provide our clients with such Magento support services, that will not only promptly and effectively assist their businesses with all possible technical issues, but also maintain and enhance the growth of the company.
Ready to start your way to success with our specialists?