Our IT Support Infrastructure Approach
Magedia offers the below multistage support services that can be easily modified according to your company particular demands:
Includes a user support team that gets requests in your preferable way – by phone/video calls, social networks or chat, via email, using a tracking system or specific web forms. The Service desk team is responsible for the requests registration and prioritization. Team specialists collect the full description of the issues you faced, and either directly resolve simple, previously documented problems or pass them to the next support level. Support Engineer takes charge of the incident and updates status according to the agreed SLA till its end.
Includes well-trained technical support specialists to work with system troubleshooting, control key performance indicators of the system as well as deal with simple configuration problems, software installations, and daily maintenance.
Includes engineers with a good understanding of the platform and technologies used in your app. Having access to the application's server side, the team solves more complex problems – previously not registered or demanding code reviews or significant changes in the system. The engineers can also implement complex configurations, administration of the database as well as network and server fixing.
Maintanance And Support Pricing Models
Testimonials
After 2 years of cooperation with Magedia I can say with certainty that this team consists of developers who are always ready to solve any evolving problems in the shortest time frames. Good organization of the company is impressing. I always received the information about the tasks completed, despite the time difference between the Republic of Belarus and Los Angeles. I hope that very soon we will be able to continue our collaboration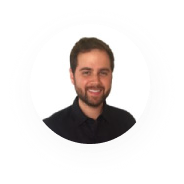 Andy Bauch (CTO, Wizely Finance)
The team of Magedia have consistently delivered excellent products for our organisation. They have helped us solve complex programming and development challanges and created solutions that are stable and that work very well. In all interactions they have been proffessional and produced high quality work with a keep focus on getting the details correct and delivering within tight timeframes required in our industry. I would highly recommened Magedia.

Domingos Ferreira (Director, Quantum Outsource)