Build a holistic eCommerce ecosystem

Create new sales opportunities

Enhance customer experience

Automate back-office processes
Magento integration workflow
Magedia team performs a comprehensive analysis of your current eCommerce solution together with defining your integration demands. Then our team examines your work processes and identifies which ones need optimization. Finally, we prepare technical requirements for the elements to integrate with Magento.
To define the project scope, it is necessary to figure out how the data will be used in the new ecosystem. Then to determine the frequency of the data exchange between the solutions in the upcoming ecosystem. Before we start the integration, our team offers and negotiates with you the opportunities to clear and unite all your historical data.
When the data is prepared, it's time to enumerate the sources of data and outline data flows. Our team specifies regulations on data quality and defines if it needs to be validated, deduplicated or consolidated before uploading to the final solution.
Also, this step contains planning of warning notifications if there are any problems with the system or data during the integration process. Being ready for all possible weaknesses, we are able to solve them quickly and efficiently.
To prevent our clients from extra expenses, we strive to apply the existing integration extensions, developing custom API integrations only if there are no other options. To verify if the new ecosystem is productive and remove all potential security issues, Magedia team performs the integration and penetration testing after the integration process is finished.
Integrate Magento ecosystem elements
CMS: WordPress, Laravel, Drupal

Personalization and marketing tools: Nosto, MailChimp, SendGrid

Payment gateways: PayPal, Square,Stripe, Alipay, Braintree, Adyen

CRM: Zendesk, Salesforce, Zoho, HubSpot

ERP: SAP, Sage X3

Pims and Dams: Informatica PIM, Informatica DAM, Akeneo

Marketplaces: Amazon, eBay, Instagram, Google Shopping, Facebook catalog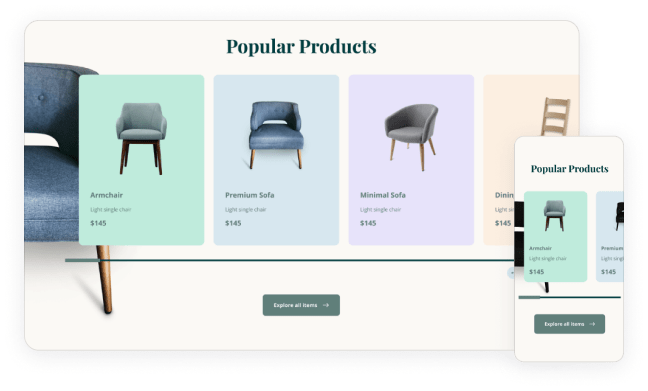 Explore Our Other Magento Services
Estimate your project now

The team of Magedia have consistently delivered excellent products for our organisation. They have helped us solve complex programming and development challanges and created solutions that are stable and that work very well. In all interactions they have been proffessional and produced high quality work with a keep focus on getting the details correct and delivering within tight timeframes required in our industry. I would highly recommened Magedia.
Domingos Ferreira (Director, Quantum Outsource)

The Magedia team is highly responsive and communicative. Any 'panic tasks' are being handled directly. Furthermore, we experienced the team as very flexible, meaning that depending on the issue or the number of open tickets, they have provided us with further developers specialized in a specific field (such as UX Design). Overall, we are very happy to work with Anatoliy and his amazing team, knowing that they will give us a helping hand and profound expertise with any issue arising.
Jana Bachstein (PM at MHDirect)

We built a deep trust with Magedia over the years, and their team leader was acting as a part of our company. In one year we launched sites in several new territories. We saw an 80% sales increase in just one year. Plus we had exceptional support in place, with people ready to fix issues at any time.
Adriano De Petris (CTO at Brandy Melville)

Their attention to detail and velocity was fantastic.Magedia carried out all projects seamlessly and on time. They built a slew of different web applications, both front and back end development. Their work included developing and integrating new features all without disrupting the product's service
Paris Benson (CEO/Founder, Wizely Finance)
Let's rock your eCommerce!
Talk to our experts