Embrace the power of Hyvä Theme

Instant page speed

Fast time-to-market

Ultimate CX
Core advantages of Hyvä Theme
Hyvä is a toolkit for the relatively quick development of high-performing Magento themes. Another strength of Hyvä is flexibility and ease of customization which helps to create unique and specific storefronts.
Hyvä loads 7,5 times less JS/CSS resources compared with the standard Magento theme. The lightweight code is easier for developers to maintain and update.
Hyvä's Google page speed score is 100/100. The faster your store is, the better CX is, and the more conversions you get. Besides, good page speed improves SEO making your store more discoverable in search.
Hyvä development takes 30-50 % less time than with Luma or PWA tools. So if you are searching for ways to reduce development time, Hyvä is one of the options.
Hyvä themes support all possible devices: smartphones, laptops, tablets, computers, so all your customers will get the same quality experience.
Hyvä has a developer-oriented UI that makes it simple for your team to learn the tool and work with it smoothly.
What does the process look like?
You provide page templates in a design you want to see, and we build Hyvä theme in complete accordance with your materials.

We develop a design concept according to your vision and business goals, and then turn it into Hyvä frontend.

In both cases, we perform customization of extensions and third-party apps your store uses to make them compatible with Hyva themes.

After the release, you will have access to the Hyvä community to get support with any emerging questions and issues.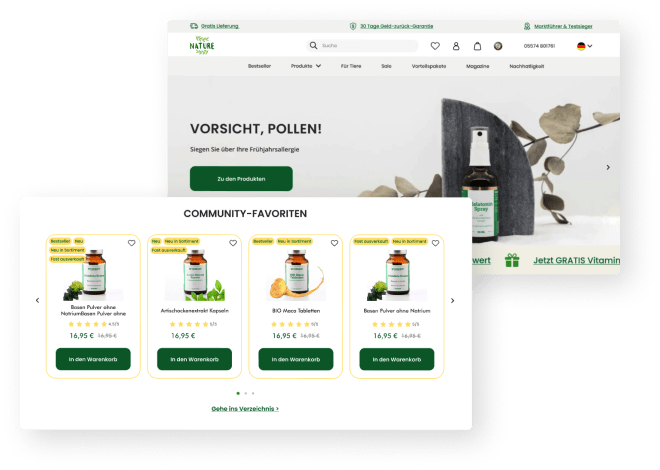 Explore Our Other Magento Services
Estimate your project now

The team of Magedia have consistently delivered excellent products for our organisation. They have helped us solve complex programming and development challanges and created solutions that are stable and that work very well. In all interactions they have been proffessional and produced high quality work with a keep focus on getting the details correct and delivering within tight timeframes required in our industry. I would highly recommened Magedia.
Domingos Ferreira (Director, Quantum Outsource)

The Magedia team is highly responsive and communicative. Any 'panic tasks' are being handled directly. Furthermore, we experienced the team as very flexible, meaning that depending on the issue or the number of open tickets, they have provided us with further developers specialized in a specific field (such as UX Design). Overall, we are very happy to work with Anatoliy and his amazing team, knowing that they will give us a helping hand and profound expertise with any issue arising.
Jana Bachstein (PM at MHDirect)

We built a deep trust with Magedia over the years, and their team leader was acting as a part of our company. In one year we launched sites in several new territories. We saw an 80% sales increase in just one year. Plus we had exceptional support in place, with people ready to fix issues at any time.
Adriano De Petris (CTO at Brandy Melville)

Their attention to detail and velocity was fantastic.Magedia carried out all projects seamlessly and on time. They built a slew of different web applications, both front and back end development. Their work included developing and integrating new features all without disrupting the product's service
Paris Benson (CEO/Founder, Wizely Finance)
Let's rock your eCommerce!
Talk to our experts