eCommerce expertise
Leverage the 9-year experience. Our eCommerce-savvy team knows all industry trends and pitfalls

Flexibility
We leverage all major methodologies: classic, agile, and extreme. That helps us to meet any project demands

Care
We make decisions and changes promptly, while being close-knit team with a great personal involvement
Journey with Shopware platform
Shopware is a leading e-commerce platform that has a rich history of providing innovative solutions for online businesses. With its user-friendly interface and extensive features, Shopware offers a seamless and customizable shopping experience for both merchants and customers.

One of the key advantages of Shopware is its flexibility. It allows businesses to create unique and personalized online stores that align with their brand identity. The platform offers a wide range of themes and templates, making it easy to design a visually appealing and engaging website.
Overall, Shopware is an excellent choice for merchants looking to build powerful and successful e-commerce websites. Its cost efficiency, flexibility, and performance make it a reliable and effective solution for businesses of all sizes. Our team will happily assist you during your journey with Shopware platform, providing you with the widest range of services meeting all your possible needs along the way.
Explore Our Shopware Services
Shopware Support and Maintenance
Shopware Maintenance Services: We offer Shopware maintenance services to ensure your online store runs smoothly day in and day out. Our team of experts specializes in e-commerce development, making us the perfect partner to handle all your maintenance needs. From regular updates and security patches to performance optimization and bug fixes, we've got you covered. With our reliable and efficient maintenance services, you can focus on growing your business while we take care of the technical aspects.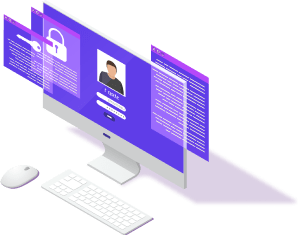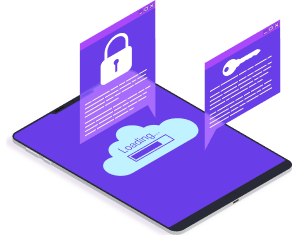 Shopware Custom Development
We offer custom development services that empower your online store with unique features and functionalities ensuring that your Shopware store stands out from the competition. Whether you need custom theme design, plugin development, or integration with third-party systems, we have the expertise to bring your vision to life. With custom features, you can create a truly exceptional online shopping experience for your customers. Trust us to deliver innovative solutions that drive your business forward.
Shopware Design and Theme Development Services
We specialize in creating visually stunning and user-friendly designs for your Shopware store. Our team of experienced designers understands the importance of aesthetics and usability in e-commerce. With our theme development services, we can customize your Shopware store to reflect your brand identity and create the best shopping experience for your customers. From responsive design to intuitive navigation, we ensure that your online store looks great on all devices and is easy to navigate. From making a custom theme and design from scratch to small customizations of an existing one, our team would be happy to assist.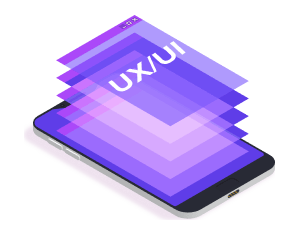 Estimate your project now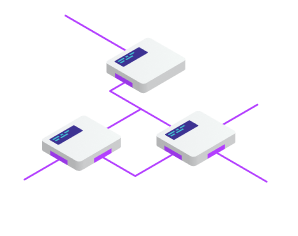 Shopware Integration Services
We have a vast experience in connecting Shopware stores with third-party systems. With our integration services, we can connect your Shopware store with various platforms, such as payment gateways, shipping providers, CRM systems, and more. By integrating these systems, we ensure that your online store operates smoothly and optimizes your business operations.
Shopware Extensions Development Services
Enhance Your Shopware Store with Custom Extensions: Whether you need additional features, integrations, or enhancements, our high-quality extensions smoothly integrate with your Shopware store. Trust Magedia for reliable Shopware extensions development services that enhance your store's capabilities and drive business growth. Contact us today to discuss your requirements and elevate your e-commerce experience.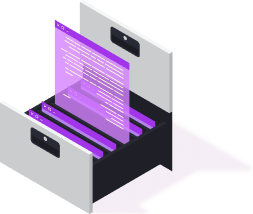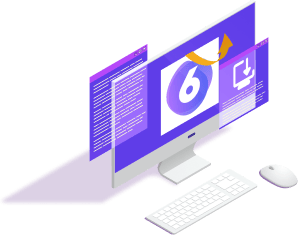 Update to Shopware 6
At Magedia, we specialize in updating your Shopware store to the latest version, Shopware 6. Our team of experienced developers understands the importance of staying up-to-date with the latest technology in e-commerce. With our update to Shopware 6 development services, we can seamlessly migrate your store to the new version, ensuring a smooth transition and enhanced functionality.
Whether you need assistance with data migration, theme customization, or plugin updates, we can provide reliable and efficient services that optimize your Shopware 6 store. Please contact us if you need reliable Shopware 6 development services that keep your store at the forefront of e-commerce innovation.
Explore Our Other eCommerce Services

The team of Magedia have consistently delivered excellent products for our organisation. They have helped us solve complex programming and development challanges and created solutions that are stable and that work very well. In all interactions they have been proffessional and produced high quality work with a keep focus on getting the details correct and delivering within tight timeframes required in our industry. I would highly recommened Magedia.
Domingos Ferreira (Director, Quantum Outsource)

The Magedia team is highly responsive and communicative. Any 'panic tasks' are being handled directly. Furthermore, we experienced the team as very flexible, meaning that depending on the issue or the number of open tickets, they have provided us with further developers specialized in a specific field (such as UX Design). Overall, we are very happy to work with Anatoliy and his amazing team, knowing that they will give us a helping hand and profound expertise with any issue arising.
Jana Bachstein (PM at MHDirect)

We built a deep trust with Magedia over the years, and their team leader was acting as a part of our company. In one year we launched sites in several new territories. We saw an 80% sales increase in just one year. Plus we had exceptional support in place, with people ready to fix issues at any time.
Adriano De Petris (CTO at Brandy Melville)

Their attention to detail and velocity was fantastic.Magedia carried out all projects seamlessly and on time. They built a slew of different web applications, both front and back end development. Their work included developing and integrating new features all without disrupting the product's service
Paris Benson (CEO/Founder, Wizely Finance)
Let's rock your eCommerce!
Talk to our experts