If you plan to achieve an efficient mobile presence, there is no need to hurry with development of mobile application. Being a web application, modern and promising PWA gives the users the same experience like native mobile apps, gathering the below benefits from both sides:
Instant updates
Your customers don't have to put any additional efforts to update progressive applications, as the site's front end will be updated automatically over all gadgets after each release. Thus, your clients will get the app's new features in real time.
No need to download the app
As the customers are not always willing to set any additional application on their device to use it from time to time, PWA doesn't require any downloads. Thus the client doesn't have to choose whether he needs to set your app or the app for social media.
SEO-friendly
Just like a regular Magento app, PWA follows the same SEO approach. To create a stable SEO strategy, our team of developers takes technical SEO tasks, f.e. XML sitemap status checking or website performance optimization, after which your team of marketers deals with content, keywords and link building.
Excellent performance of the website
PWA offers instant loading – when the content is cached after the first load, thus it is downloaded during all client's visits in future and, regardless whether network connection is good or not. Even if it is poor, the website still will have a fast reaction to the client's requests.
Offline support
Service workers is the only technical feature that we need to introduce to you. If the Internet connection is broken, they're in charge of memorizing all actions your clients made on the website, and when the connection is returned to synchronize the changes with the back-end. Therefore, your customers can use the webstore in a stand-by mode being offline.
Customer engagement
The solution allows to send push notifications and provides the new channel for communication with customers, notifying the clients about new arrivals, actual advertising campaigns, latest deals etc.
Quick access from mobile start screen
PWA tag can be saved on the user's mobile home screen. When the client clicks on a PWA icon, the app opens in a full-screen mode, while the tools of browser navigation and URL bar are hidden to reach a real app-like look and experience.
You observe the increasing number of mobile visitors or rising bounce rate among mobile shoppers. This makes a PWA to be a great opportunity for you to reach higher conversion rates through productive and longer mobile sessions.
You sell affordable goods of daily needs. In this case the efficient mobile presence is crucial for your business – as you are likely to have repeating orders on the regular basis and your potential customers don't have to make carefully considered decisions when making orders, they expect to do the online shopping whenever and wherever. Thus, a PWA ensures the website to be loaded fast even if the network connection is poor or in offline mode.
You are no longer satisfied with your website design. Choosing to turn your Magento app into a PWA, you will get a redesign of your website, amended with the additional mobile-app features. So you will win twice by giving a new beginning through mobile optimization and UI/UX rebuilt.
5 Stages of PWA Solution Development
At this stage our team provides reliable consultations, answers frequent questions and highlights the features of working with PWA. During the discussions, our experts define how a PWA can be tailored to your business roadmap and what business goals it can solve.
Our competent business analysts begin the analysis of your request from going deep in your company business details, transforming raw ideas into functional specifications and defining strategy for solution development.
Magedia creates future solution blueprint thus giving direction to the development team. This step becomes even more significant if the app needs to be integrated into your company's IT infrastructure. Moreover, it can also be necessary to research and pick the third-party solution providers. After the agreement between our company and the client is established, our team of solution architects outlines the data flows and plans the way participating systems will integrate with each other.
Implementation phase is where all the aspirations, designs and plans become the reality. After our team successfully develops and tests PWA, it becomes prepared to start and meet its first customers.
Aimed at building strong and long-lasting relations with our clients, we at Magedia are fully ready to provide support services in terms of your business evolution and enhanced e-commerce solution development.
Testimonials
After 2 years of cooperation with Magedia I can say with certainty that this team consists of developers who are always ready to solve any evolving problems in the shortest time frames. Good organization of the company is impressing. I always received the information about the tasks completed, despite the time difference between the Republic of Belarus and Los Angeles. I hope that very soon we will be able to continue our collaboration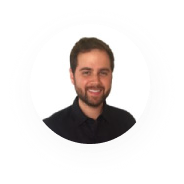 Andy Bauch (CTO, Wizely Finance)
The team of Magedia have consistently delivered excellent products for our organisation. They have helped us solve complex programming and development challanges and created solutions that are stable and that work very well. In all interactions they have been proffessional and produced high quality work with a keep focus on getting the details correct and delivering within tight timeframes required in our industry. I would highly recommened Magedia.

Domingos Ferreira (Director, Quantum Outsource)
Explore Our Other Magento Services